---
Find a copyeditor that works​
It's not always easy to find a copyeditor that works for you. It's important to have compatability in any working relationship. Generally, I work on a sample basis. I do a sample edit on your work, and you decide if you think I'm the right fit. Contact me for a quote or a sample edit – just send me an email and I'll get back to you shortly.
Mail
Alternatively…
seminaledits [at] mail [dot] com​
Follow me on Instagram:​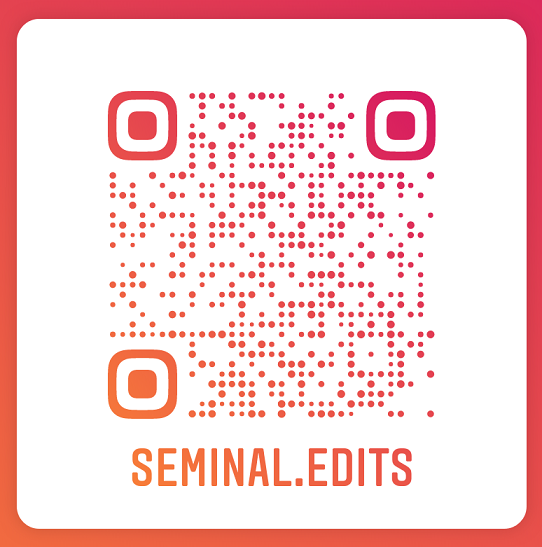 Find me on Twitter:​
How to find an editor that compliments your work​
Very simple – try a few. Get a few samples done and decide which is the best fit for your manuscript. It's essential for the working relationship to feel right. A good place to start is the CIEP directory.
It's important that you have a sense of the variety of editors out there, and the suitability of each to you as a writer and creator. Consider what you need and weigh all the options. For those of you who find me an editor that understands your creative process, I look forward to working with you.